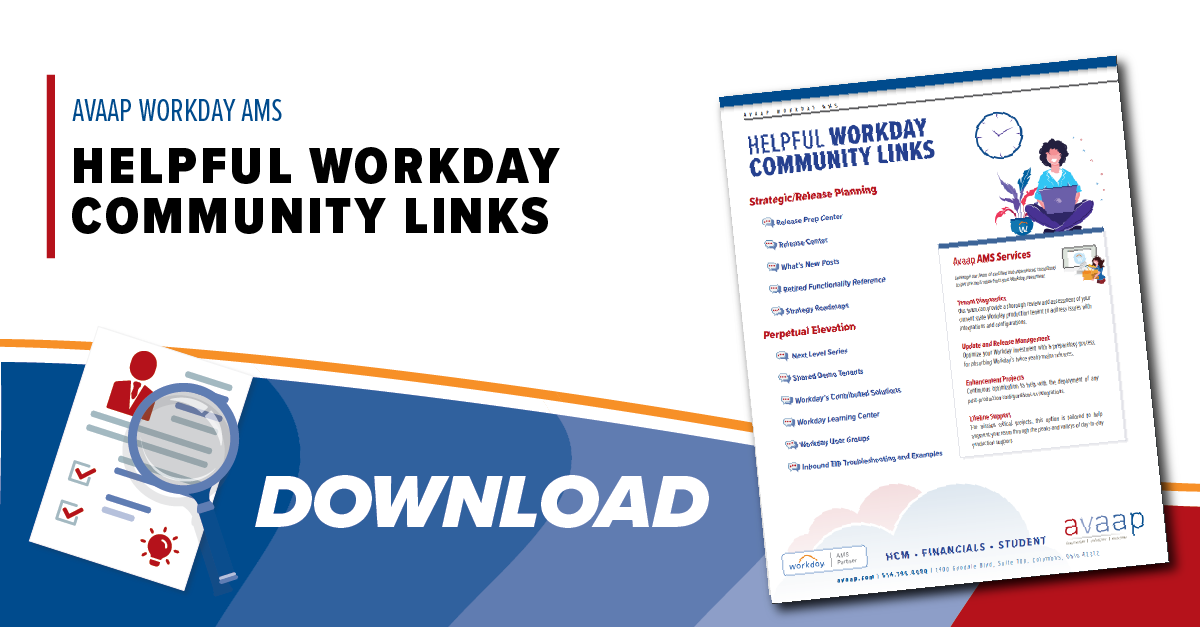 Free Resource to Navigate Workday Community
Avaap's Workday Application Management Services (AMS) team developed a list of useful links to help you navigate the new Workday Community.
Get links to:
*Release Prep Center
*Retired Functionality Reference
*Workday User Groups
*Shared Demo Tenants
and more!
Use Workday Community to its full potential.
Get Our Helpful Links Now!